Automated Guided Vehicle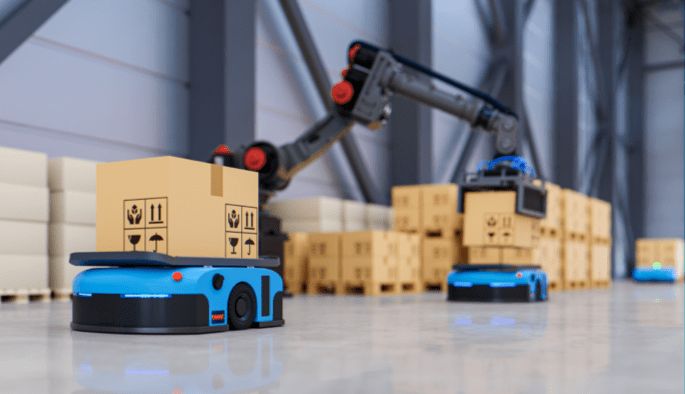 An automated guided vehicle (AGV) is a mobile robot that works without an onboard operator or driver, and is typically used to move and transport items in production, warehouse, and distribution centers. It senses the road environment through its sensing system, automatically plans the driving routes, and controls the vehicle to reach a predetermined target.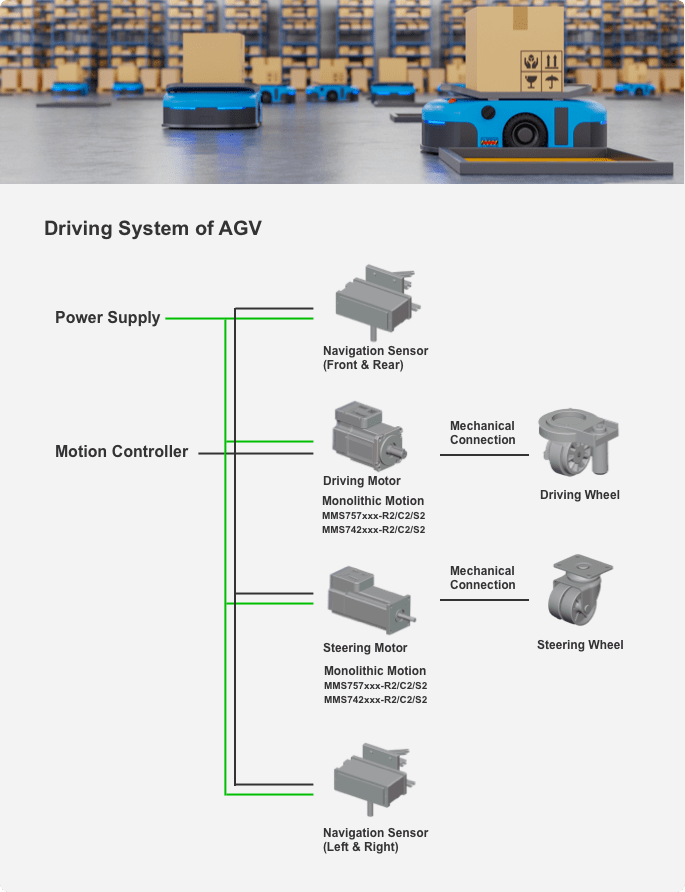 EZmotion's SRS, SCN, and SSD Series all-in-one servo motors are designed to function as the motion actuator for AGV systems, which is the last and most important link of the drive system.
EZmotion all-in-one servo motors feature high integration and availability. Traditional AGV solutions typically consist of an HMI, PLC, servo driver, motor, gearbox, and wheels. Using EZmotion servo motors allows the designer to simplify this complex system, enabling the final AGV or other end product to be smaller and lighter than ever.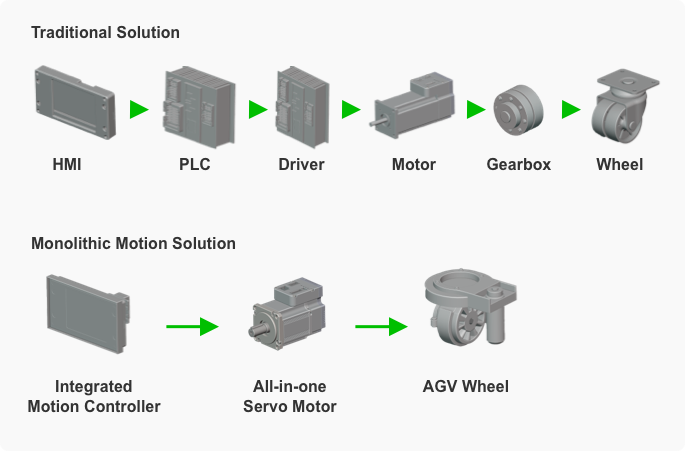 Features & Benefits:
High efficiency over long operating period

Supports various control interfaces, including pulse/direction, RS-485 and CAN

Wide torque range and up to 3x overload torque capacity

High integration, compact solution for space-limited applications

Multifunction GPIO for flexible control interface

Favorable dynamic performance with low noise and vibration

Integrated magnetic position sensor enables robust operation in dusty environments

Parameter identification and loop auto-tuning, which works to properly initialize the control loops

Real-time fault monitoring and protecting functions to guarantee system safety

Easy-to-use MotionLAB virtual bench provides an easy way to configure and use the system

Long-term technical support service and product quality assurance

Support customization to meet individual requirements