60mm, 100W, 75V, Motor Driver Module, PCN Series
Description
The MMP760100-75-C2-1 is part of a family of smart motor driver modules for servo motor applications. This module is designed to fit 60mm and 57mm (NEMA 23) motors. It integrates an angular sensor, servo controller, and power stage components.
The module supports seven commonly used motion control modes: profile position (PP), profile velocity (PV), profile torque (PT), homing(HM), cyclic synchronous position (CSP), cyclic synchronous velocity (CSV), and cyclic synchronous torque (CST). Other advanced functions, such as parameter identification, loop auto-tuning, notch filtering, feed-forward control,and AccuFilter are also implemented to improve motion control performance. The MMP760100-75-C2-1 has six I/Os with selectable functions and polarity.
MotionLAB is an easy-to-use GUI software that allows users to flexibly optimize the design through the communication interface. The parameters are saved in the module's nonvolatile memory (NVM).
This motor driver module makes it simple to develop a motor control system.
Show more

Show less
Features & Benefits
CAN Interface with CANopen Protocol and Step/Direction Control Interface
12V to 75V Input Voltage (VIN) Range
400W Maximum Continuous Output Power (POUT)
5.8A to 10A Continuous Output Current (IOUT)
17.4A to 30A Peak Output Current (IOUT_MAX)
0.1° Position Resolution
Seven Control Modes: Profile Position (PP), Profile Velocity (PV), Profile Torque (PT), Homing (HM), Cyclic Synchronous Position (CSP), Cyclic Synchronous Velocity (CSV), and Cyclic Synchronous Torque (CST)
Motor and Load Parameter Identification and Loop Parameter Auto-Tuning
AccuFilter for Low Noise and Vibration
Advanced Motion Controller Enables Smooth Transition between Different Operational Modes
Two Separate Notch Filters for Elastic Load Optimization
Rich Protection Functions
Six I/Os with Selectable Functions and Polarity
Driver Module Temperature Sensing
Applicable Motor Size: 57mm and 60mm (NEMA 23)
Show more
Show less

IN STOCK
Ships in 5 business days
Mechanical Drawing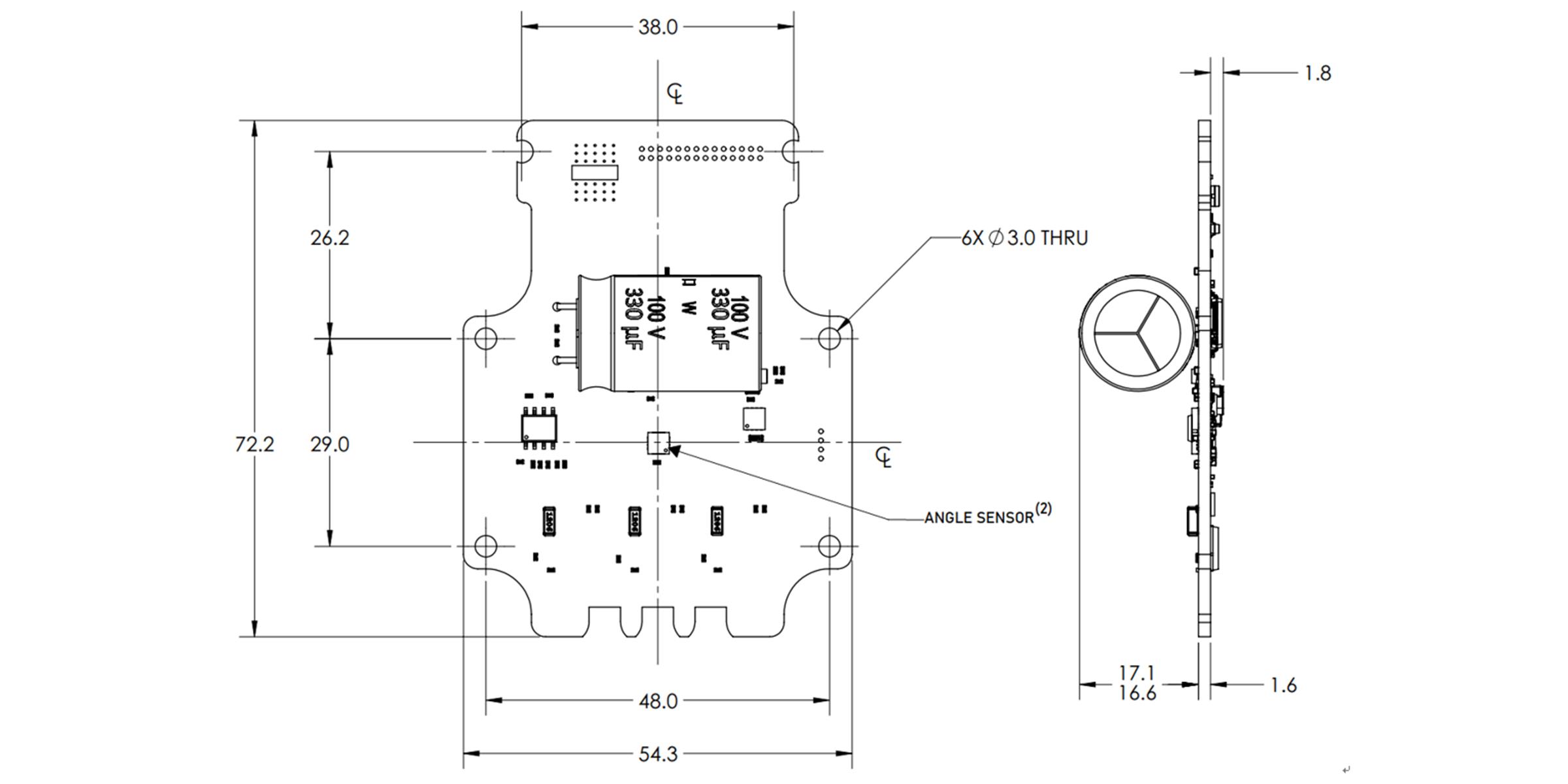 1. Units are in mm.
2. Refer to CAD model for the angle sensor location.
Typical Performance Characteristics
VIN = 48V, unless otherwise noted.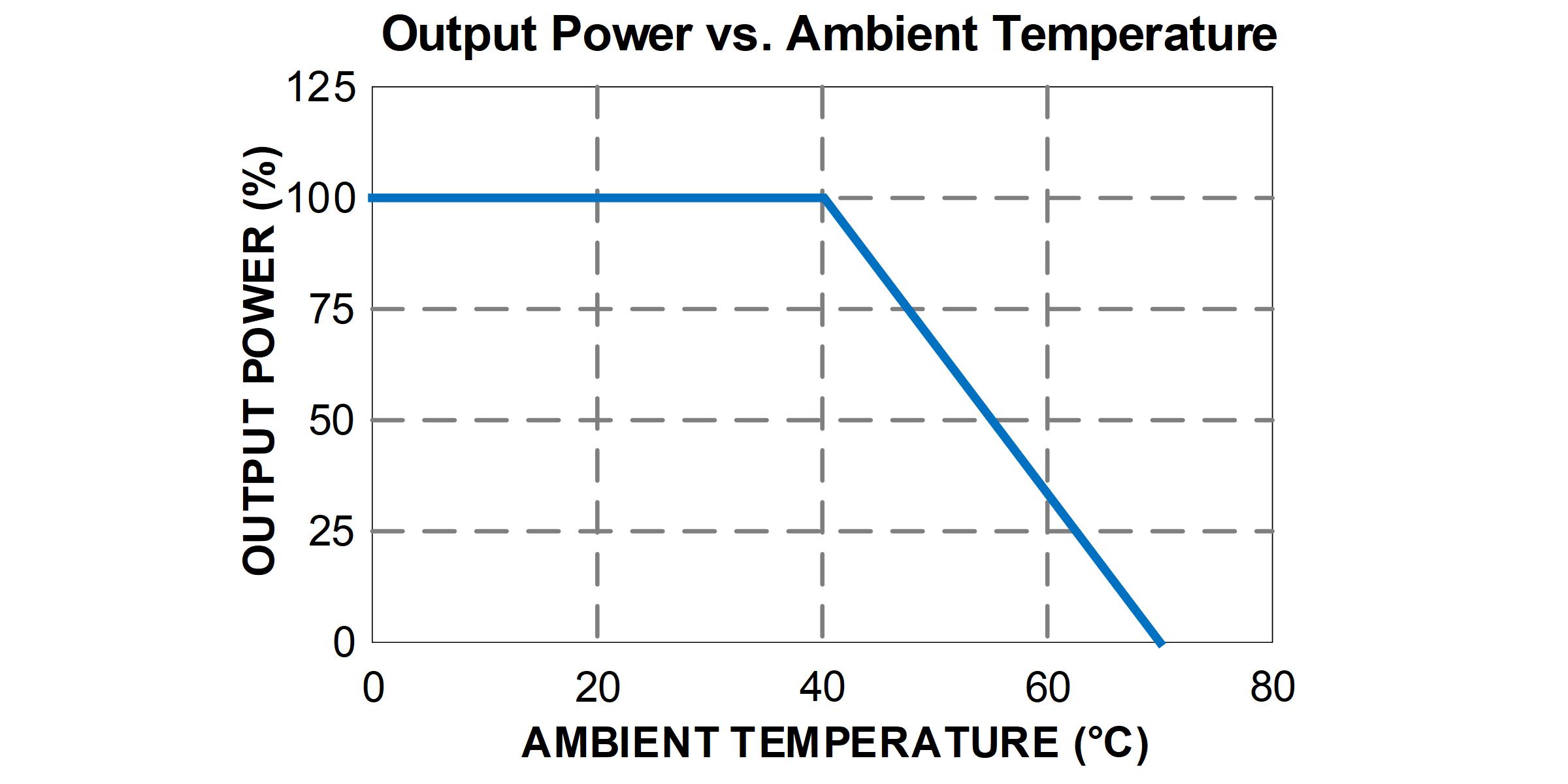 Product Specifications
Parameter
Condition
Value
Units
100W
200W
400W
Continuous output power (POUT)
0°C to 40°C
100
200
400
W
Continuous output current (IOUT)
0°C to 40°C
5.8
7
10
A